This site uses cookies. By continuing to use this site, you are agreeing to our use of cookies.

Learn More.

ATTENTION FORUM MEMBERS!

Guest, if you have not yet updated your forum bookmark to a secure log in connection, please delete your unsecure book and add the following secure bookmark: https://www.aawforum.org/community/index.php

You can dismiss this notice by clicking the X in the upper right of the notice box.

Dismiss Notice

Viking horn with Celtic influence
Pyro-engraved poplar. India ink undercoat. Acrylic paints. Finished with spray matte fixative. Base is eucalyptus burl with yellow dye. The horn is not attached but sits in a black velvet lined well that fits the horn's shape.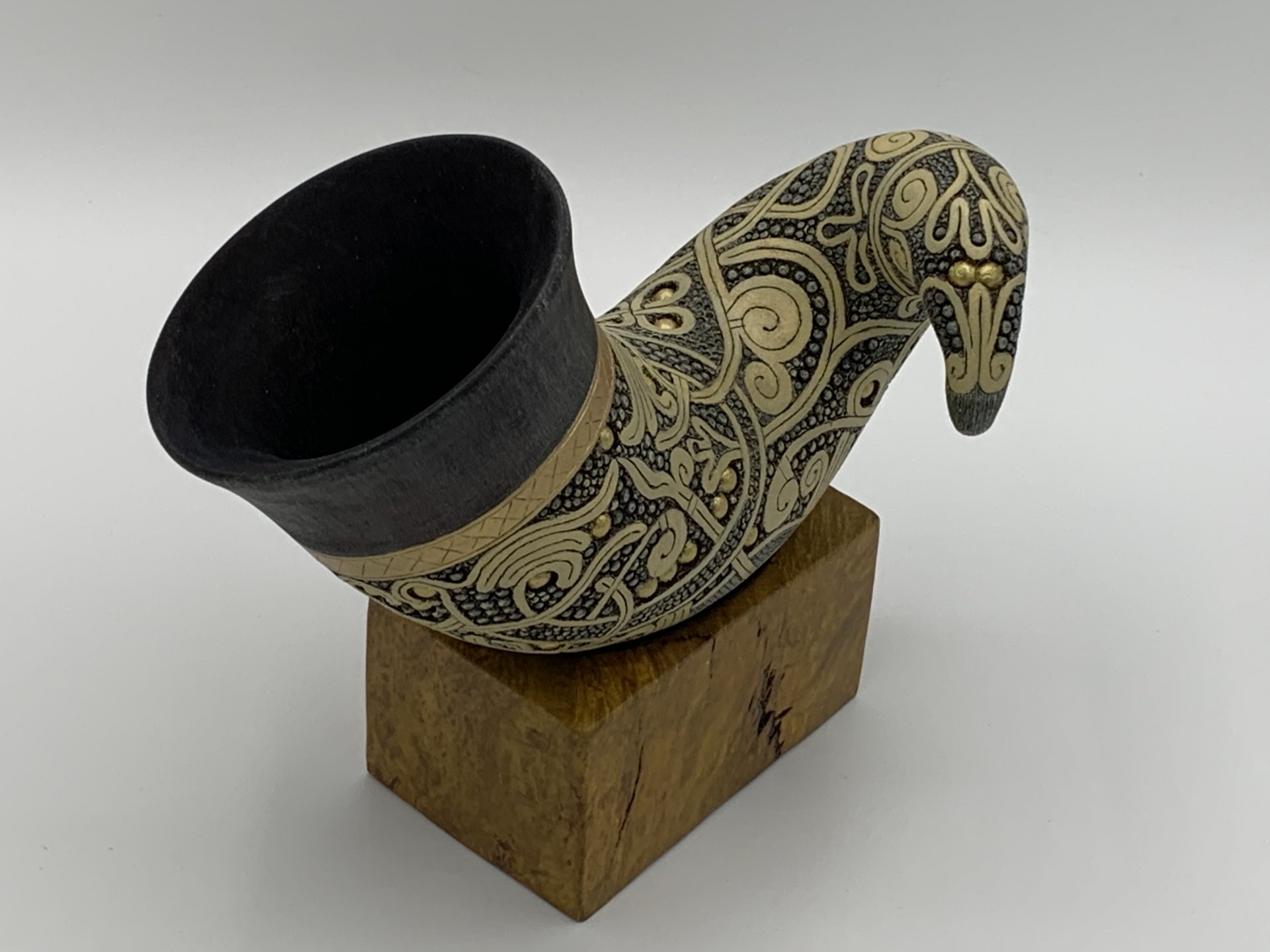 Category:

Uploaded By:

Date:

Jun 19, 2020

View Count:

161

Comment Count:

1

EXIF Data

File Size:

1.2 MB

Mime Type:

image/jpeg

Width:

4032px

Height:

3024px

Note: EXIF data is stored on valid file types when a photo is uploaded. The photo may have been manipulated since upload (rotated, flipped, cropped etc).