This site uses cookies. By continuing to use this site, you are agreeing to our use of cookies.

Learn More.

ATTENTION FORUM MEMBERS!

Guest, if you have not yet updated your forum bookmark to a secure log in connection, please delete your unsecure book and add the following secure bookmark: https://www.aawforum.org/community/index.php

You can dismiss this notice by clicking the X in the upper right of the notice box.

Dismiss Notice

Thermed Cherry Vase
This 9 inch tall vase was turned from a block of cherry using a technique known as therming, also called drum turning. If you notice, all of the surfaces are curved. The middle section was textured with a small rotary tool and stained black. Therming allows multiple shapes to be turned simultaneously using a multi-axis drum with the turning blanks mounted off-center on axes parallel to the main axis. The technique of therming dates back to the 1700s and was developed by furniture makers as a means of producing multiple copies of spindles, bannisters and legs on the lathe. It has been used extensively in modern times by well known turning artists including Art Liestman and Stoney Lamar to create unique sculptures in wood. Finish on the vase is Watco oil buffed on the Beall system.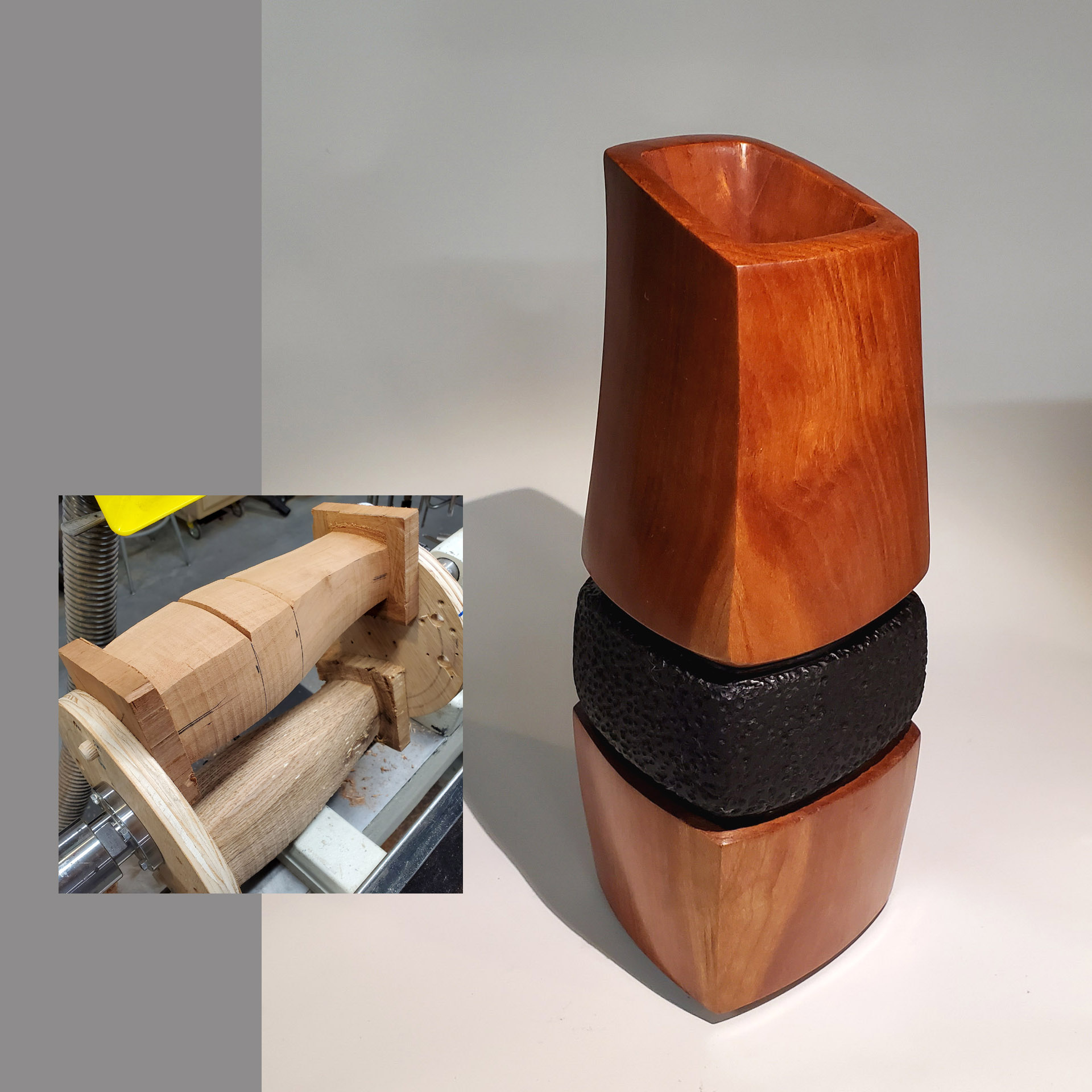 Album:

Uploaded By:

Date:

Jul 31, 2020 at 4:50 PM

View Count:

86

Comment Count:

0

EXIF Data

File Size:

391.2 KB

Mime Type:

image/jpeg

Width:

1920px

Height:

1920px

Note: EXIF data is stored on valid file types when a photo is uploaded. The photo may have been manipulated since upload (rotated, flipped, cropped etc).