This site uses cookies. By continuing to use this site, you are agreeing to our use of cookies.

Learn More.

ATTENTION FORUM MEMBERS!

Guest, if you have not yet updated your forum bookmark to a secure log in connection, please delete your unsecure book and add the following secure bookmark: https://www.aawforum.org/community/index.php

You can dismiss this notice by clicking the X in the upper right of the notice box.

Dismiss Notice

Mesquite Segmented Bowl
Continuing my journey in segment work. Really hooked, this is an enormous amount of fun. Constructed of flat stock Mesquite, including the homemade "ply" base to eliminate movement issues. Kept my segment count low again to focus on the process, good thing too as I ended up with an issue. Top ring pieces were super uneven and figured out there was a ton of thickness variation in the board I started with. I had assumed that purchased processed timber would be relatively even and I was wrong. This is where my complete lack of flatwork experience gets in the way. Fixed my issues instead of just making a new ring so I could learn. Next project has been started and I ran the boards through the planer and jointer first. Yes, I had those tools before...no, I didn't use them previously. Up to recently I've only been a chunk turner (chunky turner as well but that's a different thread.). 8 3/4" diameter and 3 3/4" tall. 5 rings plus ply base. 84 pieces total.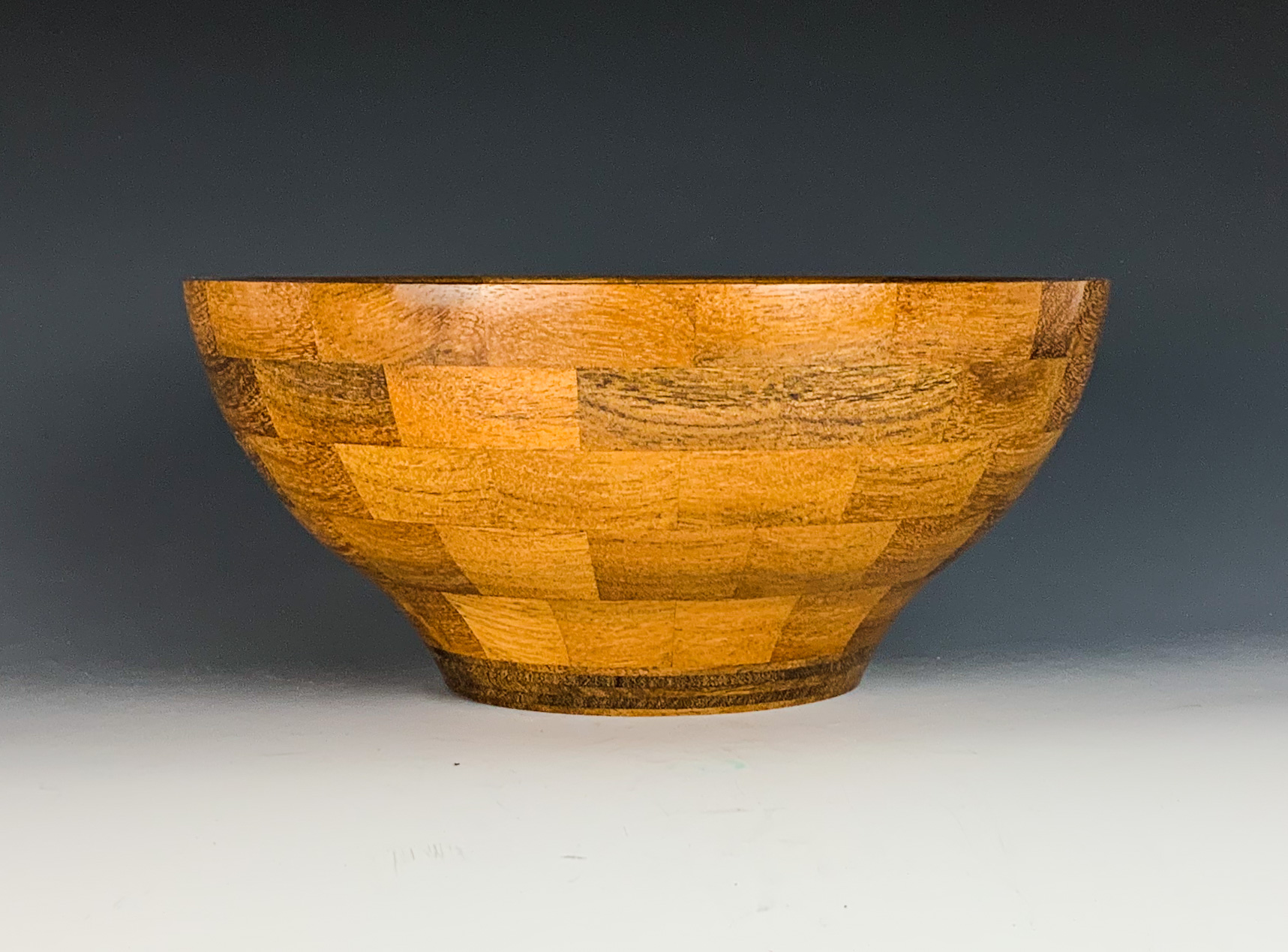 Album:

Uploaded By:

Date:

Oct 14, 2020

View Count:

75

Comment Count:

0

EXIF Data

File Size:

607.2 KB

Mime Type:

image/jpeg

Width:

1717px

Height:

1269px

Aperture:

f/1.8

Make:

Apple

Model:

iPad Pro (11-inch)

Date / Time:

2020:10:13 18:46:35

Exposure Time:

1/120 sec

ISO Speed Rating:

ISO 32

Focal Length:

3 mm

Note: EXIF data is stored on valid file types when a photo is uploaded. The photo may have been manipulated since upload (rotated, flipped, cropped etc).