This site uses cookies. By continuing to use this site, you are agreeing to our use of cookies.

Learn More.

ATTENTION FORUM MEMBERS!

Guest, if you have not yet updated your forum bookmark to a secure log in connection, please delete your unsecure book and add the following secure bookmark: https://www.aawforum.org/community/index.php

You can dismiss this notice by clicking the X in the upper right of the notice box.

Dismiss Notice

Ducks in the moonlight.
Made from birch it's 6 1/2 inches wide by 10 inches tall. The background is airbrushed, the reeds and cattails are painted with an India ink pen, the moon is painted with white acrylic, the branches and flying ducks are carved out so that what you are seeing is the black interior. I felt like that gave it more of a low light effect.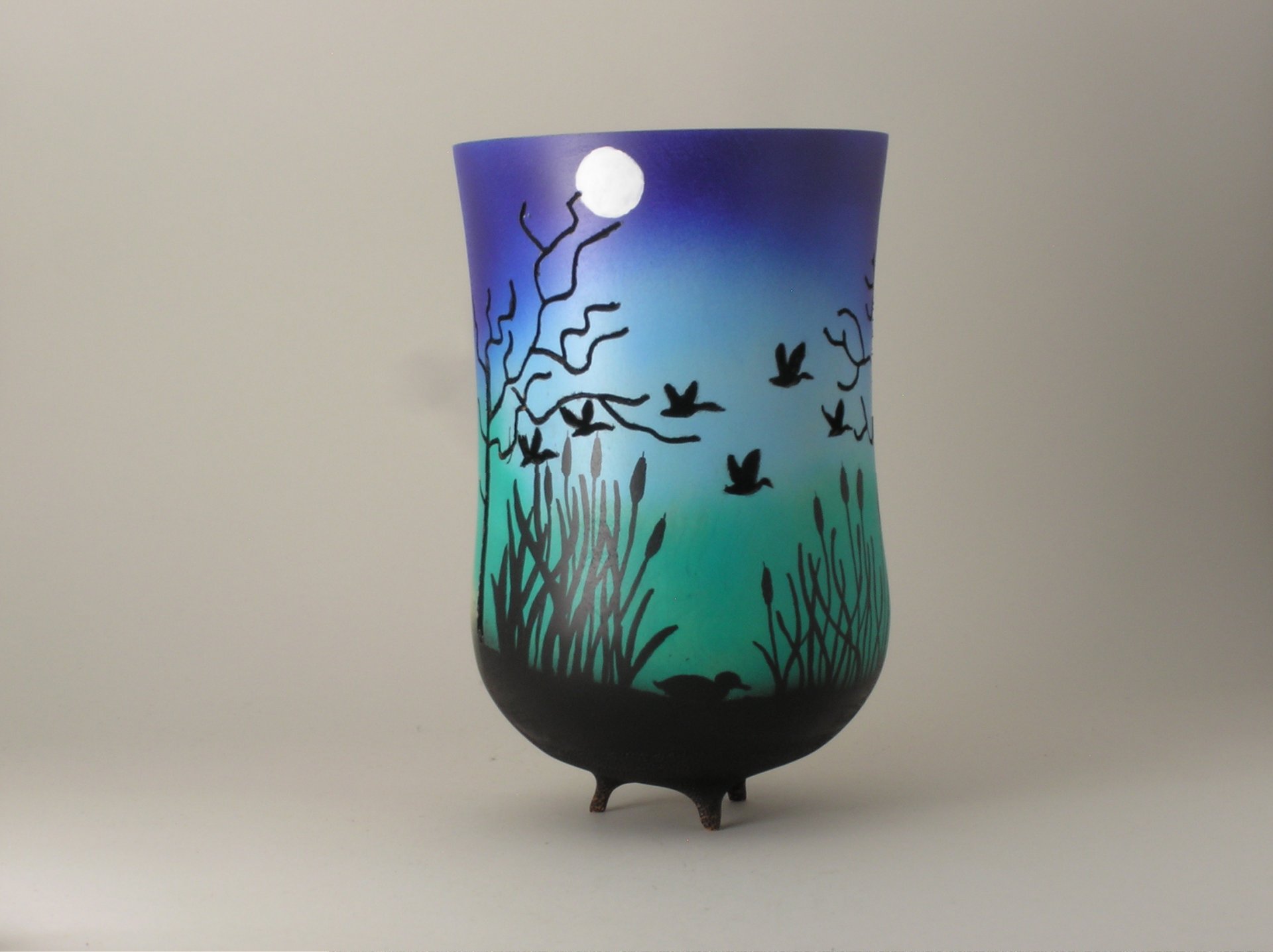 Category:

Uploaded By:

Date:

Oct 13, 2020

View Count:

145

Comment Count:

5

EXIF Data

File Size:

799.6 KB

Mime Type:

image/jpeg

Width:

2288px

Height:

1712px

Aperture:

f/8.0

Make:

OLYMPUS CORPORATION

Model:

C750UZ

Date / Time:

0000:00:00 00:00:00

Exposure Time:

10/20 sec

ISO Speed Rating:

ISO 50

Focal Length:

13.4 mm

Note: EXIF data is stored on valid file types when a photo is uploaded. The photo may have been manipulated since upload (rotated, flipped, cropped etc).