This site uses cookies. By continuing to use this site, you are agreeing to our use of cookies.

Learn More.

ATTENTION FORUM MEMBERS!

Guest, if you have not yet updated your forum bookmark to a secure log in connection, please delete your unsecure book and add the following secure bookmark: https://www.aawforum.org/community/index.php

You can dismiss this notice by clicking the X in the upper right of the notice box.

Dismiss Notice

Can't See The Forest For The Fires
Can't See The Forest For The Fires Maple bowl, 10 inches diameter by 2 inches tall. Shou Sugi Ban technique inside with color added. Rim allowed to burn naturally. Acrylic outside with a brushing technique to resemble fire proof NOMEX material. 2nd to last piece to submit to the Craft Alliance Artist in Residence Exhibition which opens October 2. Gallery opening will be virtual and I'll make sure you all get access to that link!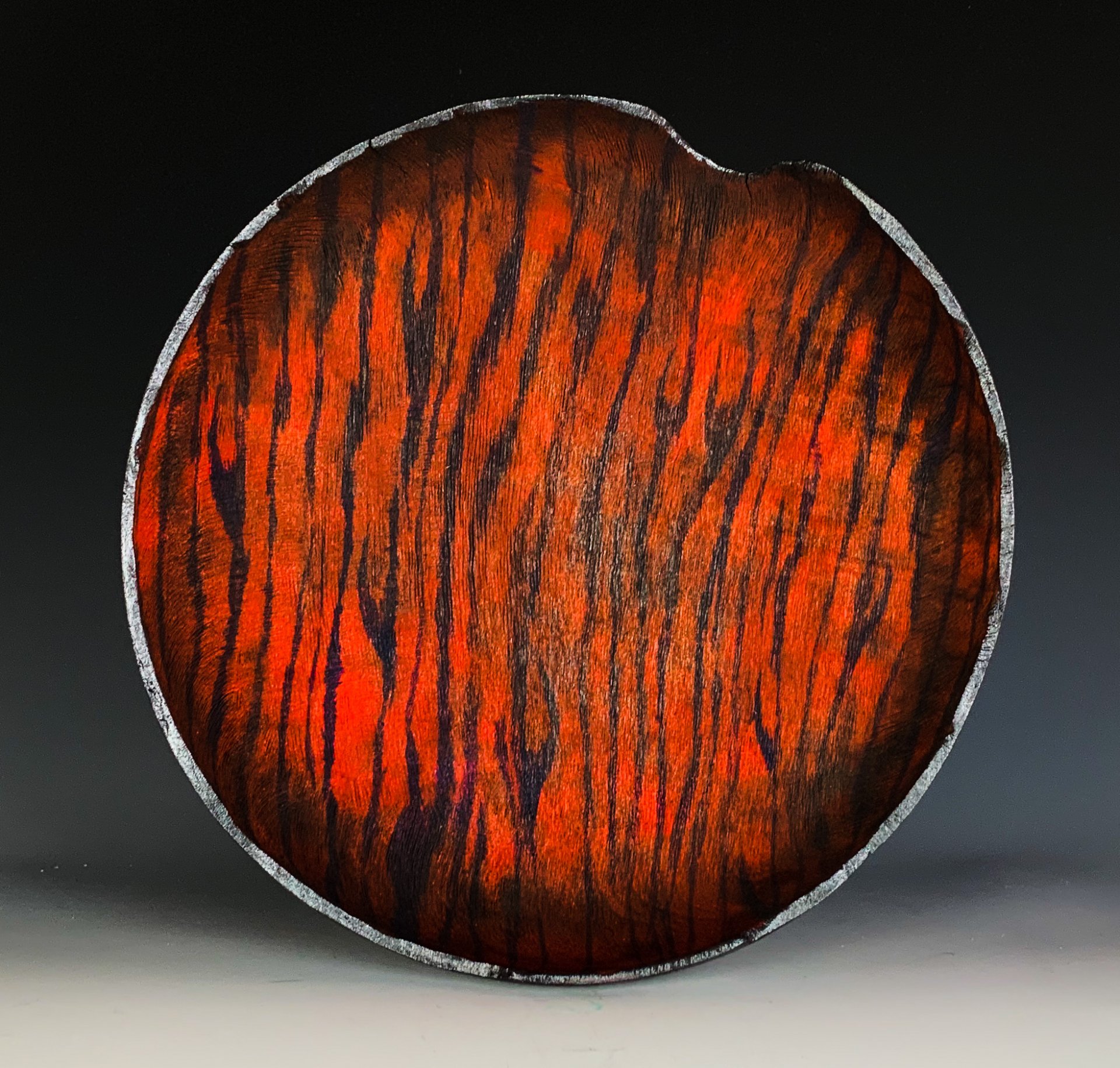 Album:

Uploaded By:

Date:

Sep 21, 2020

View Count:

199

Comment Count:

2

EXIF Data

File Size:

1.3 MB

Mime Type:

image/jpeg

Width:

1966px

Height:

1875px

Aperture:

f/1.8

Make:

Apple

Model:

iPad Pro (11-inch)

Date / Time:

2020:09:20 18:49:25

Exposure Time:

1/60 sec

ISO Speed Rating:

ISO 50

Focal Length:

3 mm

Note: EXIF data is stored on valid file types when a photo is uploaded. The photo may have been manipulated since upload (rotated, flipped, cropped etc).